Lean Enterprise Full Course (2 Days)with Spinnaker
_______________________________________________________________________________
Full 2 Day course:
Accelerate Your Lean Enterprise Transformation (Day 1) 
+ From HiPPO to Data-Driven Decision Making (Day 2)
DESCRIPTION
Many organizations face a double challenge. Externally they face faster more nimble competitors, regulatory and policy complexity and uncertainty, and rapidly shifting customer expectations. Internally their siloed culture, the reliance of leaders on their historical knowledge, an aversion to small investments and a lack of capacity to move quickly and responsively, limits their capacity to react effectively. While deploying Lean Startup and various forms of Agile development for delivery teams is a necessary step, it is not sufficient when management continues to rely on legacy behaviors and a traditional mindset. What we have observed in numerous companies is that for real change to take hold, a holistic approach is required. It requires a fundamental rethink of how organizations operate and behave. 
From the team that managed the award-winning Lean Enterprise transformation at Pearson (40,000 employees), we bring you a hands-on workshop that goes deep into the mechanics and mindset of the Lean Transformation Journey.
DAY 1 - ACCELERATE YOUR LEAN ENTERPRISE TRANSFORMATION 
This workshop offers an intensive, practical and direct approach to help change agents and leaders overcome these challenges and map out a path to shift the mindset and mechanics of their organization. Typically we see attendees from a wide variety of domains with job functions that range from Innovation, Product Management, Portfolio Management, Business owners, and leaders representing Finance, Strategy, and Technology functions. Our goal in this workshop is to help attendees understand the critical components on the journey to becoming a Lean Enterprise and being able to immediately apply the lessons and tactics employed in a variety of companies.
In this hands-on workshop, attendees unpack the goals of their Lean Enterprise Transformation and examine the boosters and blockers they will encounter during their journey. Through a review of lessons learned from other transformation case studies, attendees map out their first/next step forward and emerge with a short and long-term roadmap.
THE PROBLEM
Large enterprises facing disruption struggle to transform quickly enough - from becoming more innovative to improving processes, culture, and ways of working. Transformation programs are often linear, multi-year engagements not focused on continuous learning and improvement. What you need are proven approaches to applying change at scale, employing the best principles of Lean Startup and Agile and delivering substantial returns that drive growth and innovation across your organization.


THE SOLUTION
This workshop gives you an opportunity to learn directly from the team who have been deploying a Lean Enterprise approach across multiple global companies. The lessons learned from those engagements feed directly into this workshop, enabling you to kick off and significantly accelerate your own organization's Lean Enterprise transformation.
This workshop is part of our ongoing series where we unpack the why, what and how of a successful transformation program. The team of expert instructors will share with you a range of case studies that highlight some of the challenges present for all companies starting their Lean Enterprise journey. The key lessons learned from Pearson and elsewhere will be dissected into specific and actionable takeaways. We will uncover how the buzzword heavy approaches embodied in Customer Driven development, Lean Startup experimentation, Agile Delivery and Adaptive Portfolio Management can be combined into a single cohesive framework that can be the catalyst to drive powerful shifts in your organization's culture, processes and outcomes. You will leave the workshop with your first draft of a transformation roadmap ready to stimulate wide-ranging conversations and drive focused action, as soon as you return to your office.
WHAT YOU WILL LEARN
Why transformation is needed and how to respond
Build a shared understanding of the key internal and external drivers of change
Identify the burning platform in your business
Create a clear set of KPI's you will use to measure the success and progress of your transformation program against business goals
Discuss blockers and boosters you may encounter on your transformation journey
What effective transformations look like
Introduce and analyze the core components of Lean Enterprise Transformation: Lifecycle framework, Product Development best practices, Investment Governance, Portfolio Management and Community & Culture.
Review case studies from large enterprises deploying a Lean Enterprise Approach, identifying key lessons, strategies, and artifacts
How to deliver effective transformation
Build a customized roadmap to chart your organization's path forward - i.e Where to start, what tactics to use? - using the Lean Enterprise Transformation canvas
ENGAGEMENT WARNING!
If you enjoy spending your company's L&D budget to attend dull training sessions where the main feature is an opportunity to check your email in peace, this workshop is not for you.
This will be a fast-paced, highly interactive workshop. This will be a lecture free zone. We will be sharing our stories from the trenches and will be pushing you to share your stories and goals in a safe space.
This workshop will deliver highly focused, actionable outcomes and that will require your full engagement. Don't say we didn't warn you!

AUDIENCE
A key learning from our experiences has been ensuring that executives and key leaders are the drivers of organisation-wide transformations. This workshop is designed to get Executives and Transformation leaders in organizations of all sizes ready to take on that role. Whether you are just starting to consider building a Lean Enterprise or have already started taking the first steps in your journey, you'll leave this workshop ready to apply Lean Startup and Agile principles at scale to enable your organizational transformation.


DAY 2 - FROM HiPPO TO DATA DRIVEN DECISION MAKING
This workshop builds on the insights from our program on Accelerating your Transformation Journey and offers an intensive, practical and direct approach to help change agents and leaders overcome these challenges and shift the mindset and mechanics of their investment decision-making capacity. Typically we see attendees from a wide variety of domains with job functions that range from Innovation, Product Management, Portfolio Management, Business owners, and leaders representing Finance, Strategy, and Technology functions. Our goal in this workshop is to help attendees build their personal expertise and their capacity to be an internal evangelist for the use of data and evidence to drive investment decisions across their company.
In this hands-on workshop attendees experience Lean Governance in action and leave with a deep understanding of best practice decision criteria; the roles and responsibilities of key stakeholders in the investment decision-making process; a deep dive into the concept of incremental funding; and an appreciation for the shift in the mindset that's needed in order to implement data and evidence-based decision making.

WE WILL
Introduce you to the Lean Portfolio Approach and key concepts such as search vs execute, small bets, Portfolio Hypothesis and Portfolio Governance

Introduce you to the Product Marketplace and show you how to apply Lean Startup to your product development

Review core concepts and criteria associated with the Product Lifecycle approach

Review principles of incremental funding, innovation accounting and data-driven decision-making

Dive into best practices gleaned from the leaders of this new Innovation Mindset like GE, Amazon, Intuit, and more.

Share best practices, learnings and artifacts used to successfully set up Investment Boards and train hundreds of product managers and decision makers from our past clients in banking, education, insurance, government, and media

Show you Investment Board in action through role-playing exercises exposing participants to the dynamics of the evidence-driven investment making
This is a high-paced, hands-on workshop, with a majority of the afternoon spent in a role-playing exercises exposing participants to the dynamics of the evidence-driven investment process.


WHAT YOU WILL LEARN
About the dynamics of experimentation and evidence gathering used to drive go/no go decisions; key concepts of the product lifecycle approach; how to evaluate data and evidence presented by product teams to make product investment decisions

Why we need investment governance

Challenges and opportunities in managing product portfolios

Principles of incremental funding, innovation accounting and data-driven decision-making

Proven techniques for generating validated learning to inform investment decision-making

Review Governance case studies and key lessons learned
AUDIENCE
This workshop is designed for individuals and teams wanting to understand and apply Lean Startup and Agile to transform product development and decision-making at scale in their organisations. Typically the roles we see at our workshops include VP/Director Level, Lean Startup and Agile practitioners, Product managers, and decision makers from Business, Technology, Portfolio, PMO, Finance and Operations.
TRAINERS:
SONJA KRESOJEVIC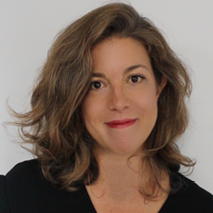 Sonja is a co-founder of Spinnaker and a senior executive with 20 years of global experience building products and driving agile and lean transformation for companies in the media, publishing and education sectors. She is a passionate innovation strategist that understands what it takes to bring Lean Startup and Agile into the enterprise. Most recently an SVP in the Chief Product Office at Pearson, leading the implementation of the Global Product Lifecycle, award-winning innovation program focused on transforming product portfolio investment management and delivering a faster and more entrepreneurial focused organization.

JONATHAN BERTFEILD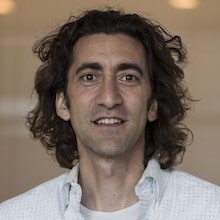 Jonathan is a co-founder of Spinnaker, Senior Faculty member at Lean Startup Co and an Instructor on General Assembly's Enterprise team. He is a mentor at Google's Lean Launchpad Accelerator and New York University's Stern Business School annual Business Plan Competition. He has been leading product teams at large enterprises and startups for over two decades in a career spanning the UK, Israel, Silicon Valley and New York at companies such as Scholastic, Business Insider and Sesame Workshop. His consulting clients include Pearson, US Dept. of Defense, Merck, Vanguard, Legal Zoom, Marriot, Axa, USAA, K12, Citibank, News Corp, and The Associated Press.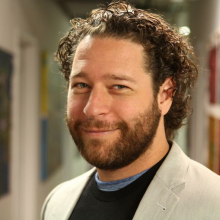 Adam is a co-founder of Spinnaker, and founder of an early sharing economy startup, neighborrow.com. He has been helping entrepreneurs design and run experiments for as long as he can remember and is focused on helping them identify and manage the biggest risks in their business models. He teaches product teams at early stage start-ups and massive global companies to apply the concepts of being "Lean". As a coach and trainer of product teams, Adam has worked at Pearson, Google, Sodexo, Techstars, KauffmanLabs, TechPeaks, Bizdom, AOL, ESPN, News Corp, AMEX.
DETAILS
Language: English
Place: CodeNode, 10 South Pl, London EC2M 7EB
Date: TBA
Duration: 2 days. 09:00 to 17:00 (Option to split into one day course: Day 1 or Day 2)
Price: 2 Days, 2090 GBP, VAT excl.
Discounts: Contact us for group bookings to receive a discounted rate. We do not combine discounts. This means that the biggest discount that applies to you will count.
Registration: Please either "Add to Cart" here on the website or write an email to mto@trifork.com. You will receive an invoice and a confirmation after registering. 
CANCELLATION POLICY
We do not provide any refunds. What happens in case you cannot attend the course?
1) You are welcome to pass on the place to a colleague or
2) You are welcome to attend a later course in our course calendar.
Further, once a registration has been made and the confirmation email has been sent out, the price is set and can not be changed or adjusted.
---
Other Events